Skip to Main Content
It looks like you're using Internet Explorer 11 or older. This website works best with modern browsers such as the latest versions of Chrome, Firefox, Safari, and Edge. If you continue with this browser, you may see unexpected results.
BrowZine
BrowZine is available as a browser, for use on your desktop or laptop, and as an app. This bookshelf-style app allows you to browse, read, share, and save online journals directly to your tablet or smartphone. BrowZine provides easy access to many of the University of Toronto Libraries' licensed online journals from both large academic publishers and open access publishers. With BrowZine you can discover journals by subject, stay current, create a personal bookshelf of journals in your subject area, subscribe to notifications, share with your friends and save for later.
Available for:
---
JoVE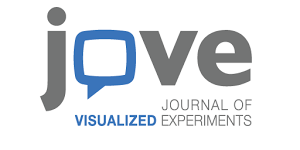 JoVE (Journal of Visualized Experiments)

JoVE is a peer-reviewed scientific video journal.
Step 1) On the JoVE website, create a personal JoVE account using your institutional email address.
Step 2) In your email account, click the verification link to confirm your registration.
Step 3) Download the JoVE app from the iTunes Store or Google Play.
Step 2) On your mobile device, login to the app using your institutional email address and JoVE password.
Note: The library subscribes to the following JoVE journals:
Available for:
---
Thieme MedOne

MedOne (by Thieme Publishers)
MedOne is an app that allows users to access Thieme's medical content, even offline!
Fully-searchable database of books
Step-by-step instruction for core procedures
Cases with management and follow-up tips
Journal content with searching provided by PubMed
Images and videos linking to their original sources
Available for: