UpToDate
UpToDate is available for University of Toronto students only - to use the app, U of T students must first register with a username and password with UpToDate.
To use the app:
Step 1) Go to UpToDate and click on My Account and then on Login/Register Now. Fill in the form and create your own user name and password. You will then be sent an email message with additional registration information.
Step 2) Download the UpToDate App for your device.
Step 3) Sign into the app with the username and password you created on the UpToDate website.
---
Note: In order to maintain remote access to UpToDate, UpToDate needs to know that you are still affiliated with the University of Toronto. Simply Log in to www.uptodate.com/login from the University of Toronto network every 90 days or click here to find other ways to verify your affiliation.
Available for:
---

DynaMed Plus
Step 1) Download the DynaMed Plus App from your app store.
Step 2) Access DynaMed Plus from the library website. In DynaMed, click on the Mobile use - Get the DynaMed mobile App link (under the left Spotlight section). Enter your institutional email address in the form (e.g. jane.doe@mail.utoronto.ca) - an authentication key will be emailed to you.
Step 3) On your mobile device, click the authentication link in the email you received. (Note: there is a 48-hour time limit for this authentication key).
Step 4) The DynaMed Plus app will open on your mobile device and begin the initial content download. (It is recommended to use a wifi connection for the initial content download, since this may take up to approximately 20-30 minutes).
For app authentication, installation, and other technical requirements, refer to this technical support page.
For app how-tos, content, and features, refer to this DynaMed Mobile App FAQ.
Available for:
---
BMJ Best Practice

BMJ Best Practice is a point of care tool. It takes you quickly to evidence with step by step guidance on prognosis, diagnosis, treatment.
Step 1) Sign into the web version of BMJ Best Practice through a browser
Step 2) Create a personal account (log in from the top right)
Step 3) On your mobile device, download the BMJ Best Practices from your app/play store
Step 4) Log into the app with the same email and password you entered to create your personal account for the web account.
It will take several minutes to download the content.

Available for:
---

RxTx
RxTx Mobile app features: access to thousands of Health Canada-approved monographs, CPhA evidence based, peer-reviewed monographs covering more than 300 drugs, including valuable guidance on off-label uses, Health Canada advisories and alerts posted within 48 hours of issue, content available both on and off-line.
To get started:
Step 1) Visit www.pharmacists.ca/register4rxtx and enter the Organization Code and complete your registration. (NOTE: contact ask.gerstein@utoronto.ca for the Organization Code).
Step 2) Once complete, you can go to the Apple/Google Play App Store from your smartphone/tablet and search for RxTx Mobile.
Step 3) Once installed, enter your email address and the password created during registration - this step is only required the first time the app is opened.
Available for:
---
Micromedex
Three Micromedex applications: Micromedex
Drug Information
,
Drug Interactions
,
Iv Compatibility
. Follow instructions on the
Micromedex mobile website
to download and install. Make sure to obtain a password for the app as indicated in the mobile website.
Available for:
---

EBSCOhost
Access CINAHL, GreenFILE and other EBSCO databases through the EBSCOhost Mobile App.
To download:
Step 1) Click on the link above (if off campus you will be prompted for your utorID).
Step 2) Click on the EBSCOhost Web link.
Step 3) Scroll to the bottom of the page.
Step 4) Click the "iPhone and Android apps" link.
You will be prompted to enter your email and EBSCOhost will send you download instructions.
Click here for iPhone/iPod Touch/iPad app help.
Click here for Android app help.
Available for:
---
ScienceDirect

Please note that the ScienceDirect application allows you to save articles for offline viewing, but does not sync saved articles with your ScienceDirect account.
You must create a ScienceDirect account to use this app, but this is free for UofT students. This can be done at ScienceDirect.com - please use your utoronto.ca email address.

Available for:
---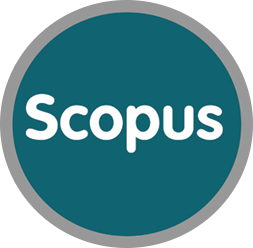 Scopus
This app currently allows searching Scopus' abstracts, saving articles for later use, creating search alerts, sharing articles through email and annotating articles with personal notes. Full-text is not available at this time.

You must create a Scopus account to use this app, but this is free for UofT students. This can be done at Scopus.com - please use your utoronto.ca email address.

Available for:
---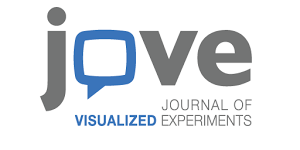 JoVE (Journal of Visualized Experiments)

JoVE is a peer-reviewed scientific video journal.
Step 1) On the JoVE website, create a personal JoVE account using your institutional email address.
Step 2) In your email account, click the verification link to confirm your registration.
Step 3) Download the JoVE app from the iTunes Store or Google Play.
Step 2) On your mobile device, login to the app using your institutional email address and JoVE password.
Note: The library subscribes to the following JoVE journals:
Available for: