Skip to Main Content
It looks like you're using Internet Explorer 11 or older. This website works best with modern browsers such as the latest versions of Chrome, Firefox, Safari, and Edge. If you continue with this browser, you may see unexpected results.
Noel McFerran
Library Liaison for Christianity & Culture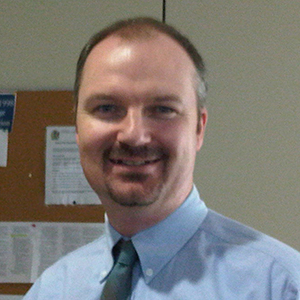 Please contact me!
SMC203Y1Y: Christianity and Society through the Ages - Customized Resources
Article Databases
Search Summon
Known as Summon, this interdisciplinary database is UofT's largest--and your best bet when more focused databases let you down. It combs through more than 1,200 databases, journal packages, e-book collections, and other resources ranging from the sciences to the social sciences and humanities. At its best, Summon finds relevant results you won't find elsewhere; at its worst, however, Summon can overwhelm you will a mish-mash of results from different subject areas.
ATLA Religion Database with ATLASerials (1949 - present)
Over one million bibliographic citations to journal articles, essays in books, and book reviews in the field of religion. Covers all aspects of the major world religions and now includes all the content of the online Catholic Periodical and Literature Index. For Catholic journal articles published between 1930 and 1980 use the print version of Catholic Periodical and Literature Index (St. Michael's 1st Floor Reference Area - AI 3 .C3).
Historical Abstracts
Historical Abstracts covers the history of the world (excluding the United States and Canada) from 1450 to the present. The database contains over half a million annotated entries.
Bibliography of the History of Art
The most comprehensive and up-to-date art history bibliography available worldwide, covering European and American art from late antiquity to the present. Includes art-related books, conference proceedings, dissertations, exhibition and dealer's catalogs, and articles from more than 2,500 journals.
International Medieval Bibliography (IMB)
Top Resources
Encyclopedias & Dictionaries
New Catholic Encyclopedia
The major English-language encyclopedia on Catholic topics, this work contains some 17,000 articles, each with a bibliography. There is an article entitled "Art, Articles on" which provides an overview of the encyclopedia's artistic content and identifies several hundred entries relating to the visual arts. Unfortunately many of the articles in the 2003/online edition are reprints from the 1967 edition without any updating.
Encyclopedia of Religion, 2nd Edition (2005)
One of the most complete and authoritative works on religion, The Encyclopedia of Religion offers excellent coverage of non-Christian religions, including the various sects and divisions of the major faiths. Articles include bibliographies and important texts. Accessing subject matter is enhanced by a very thorough index in the first volume.
The Crusades: An Encyclopedia (in 4 volumes)
Focused on the crusading movement from roughly 1095 and 1291, this 4-volume set covers such topics as persons (Saladin), families and dynasties (Embriaci Family), anonymous literary works (Melisende Psalter), places and countries (Tripoli, City of), events (Ankara, Battle of (1402), and general subjects (Crusades against Christians). With individual bibliographies for each entry as well as a lengthy general bibliography, and with a substantial index in the final volume as well as some primary texts, this encyclopedia should prove useful for students studying the Crusades.